The Best Name In Wedding Bands
I plan on getting married at least once a year just so I can have a wedding where The Prenups are playing.
– Will Dailey

Looking for a band for your wedding that is affordable, awesome, and also has the best wedding band name ever? Looking for a cover band that WON'T play "Celebration" or "The Chicken Dance"?
The Prenups are THAT band.
This is not your typical wedding band. These are all musician friends, who play in original bands, and happen to enjoy playing weddings.
Kills with classic rock from Elvis, the Stones, and Al Green. – Meaghan Agnew, DailyCandy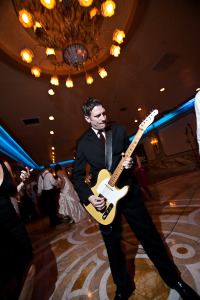 The Prenups are a 5-piece guitar-driven rock band formed by friends and members of successful indie bands.They're gritty and soulful, they lean on 60s & 70s soul and rock, and they pack the dance floor.
Band members have performed and recorded with …

Graham Parker, Juliana Hatfield, Eddie Floyd, The Temptations, 10,000 Maniacs, Mandy Moore, Eddie Vedder, Rachael Yamagata, They Might Be Giants, Peter Gammons (Baseball Hall of Fame Sports Writer), & Susan Tedeschi.
On the TV programs Conan O'Brien and Carson Daly
On movie soundtracks such as "The Ice Harvest"
Specialties: 50's, 60's, 70's, Rock / Soul / Rhythm & Blues Music
Influences: Chuck Berry, Ray Charles, The Beatles, Rolling Stones, Otis Redding, Al Green, Sam Cooke, etc, etc …
TAKE A LISTEN